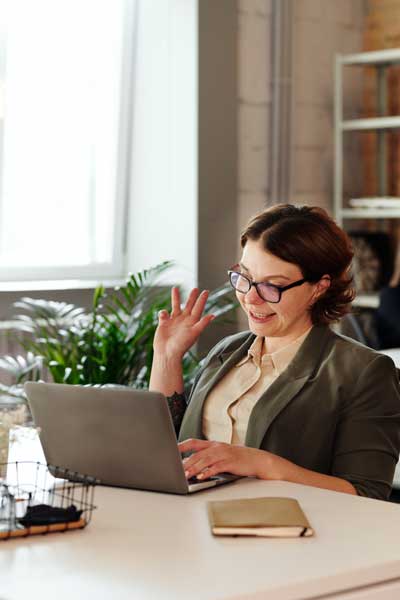 The Montessori online training I completed with Montessori Consulting is the most comprehensive and informative dementia specific training I've completed in over 3 decades of nursing. This training should be compulsory for all staff working in the aged care environment including Facility Managers, Care Managers, Registered Nurses and care staff.
The Montessori for Ageing and Dementia course is one of the most powerful courses available. This training has opened my eyes to how care should be , watching the residents life being changed by giving them choice, dignity, and a real sense of purpose. There is no better way to care than the Montessori way and no one better to lead the way than the Montessori Consulting team. This course is like the book you can't put down. Leaves you wanting more.
P3 Prevent, Plan , Protect – Positive Behaviour Interventions
P3 Positive Behaviour Responses in Aged Care
Prevent Plan Protect
PREVENT initiation or escalation of aggression and other responsive behaviours
PLAN strategies and interventions for the management of aggression and other responsive behaviours
PROTECT team members, residents' and others from the results of aggression and other responsive behaviours
To provide knowledge and skills to enable participants to effectively manage aggression and other responsive behaviours.
The program will:
provide uniform non-violent strategies for the avoidance and/or management of aggression and other responsive behaviours
increase workplace confidence and decrease workplace stress
lead to holistic care management plans which result in positive outcomes for the team and clients
provide a framework for continuing education in managing aggression and other responsive behaviours in a variety of settings
P3 is based upon an understanding of non-violent de-escalating strategies and better practice principles for older people including those living with dementia. P3 complements judgement and common sense in our professional and private lives.
People providing care and support to elders are often expected to shrug off the physical and verbal abuse they experience. A personal care worker recently told the aged care royal commission inquiry, "I was repeatedly assaulted by residents, ……. blows, kicks, headbutts, twisting of the skin on my arms, grabbing and squeezing of my hands and arms, attacks with faeces, verbal abuse and threats." When reporting the incidents, she was told "that's dementia" and few workplace changes occurred. The Royal Commission is hearing from numerous aged care professionals that appropriate training about dementia and the de-escalation of potentially dangerous situations is essential for all aged care teams (Australian Ageing Agenda, 2019).
Contact Us
Ask a question or book an appointment below.